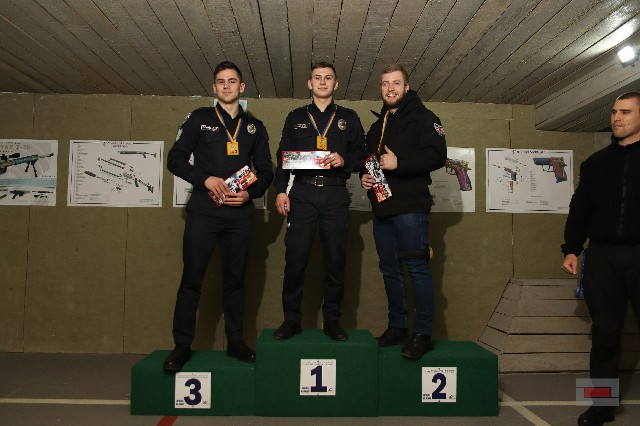 Last Saturday, cadets of the Donetsk Law Institute and current police officers competed in the dexterity of the exercise "Duel" during a mini-match organized by the scientific and pedagogical staff of the Department of Special Disciplines and Vocational Training.
The competition was held according to the rules of the International Confederation of Practical Shooting and consisted of two exercises. The first, qualifying – shooting at paper targets for the result. The second exercise consisted of hitting three metal targets and one mini-paper in a row. According to the results of the incredibly fierce struggle, the first place was taken by the cadet of DLI Oleh Korniychuk, the second – by the acting policeman Mykola Puzhansky. Dmytro Protsenko, a cadet of the university where the match took place, also deservedly took the third place.
The winners were awarded commemorative medals and prize certificates from the competition partner of the "Shooter" store.
Media support was provided by the press service of the BFDR in the framework of cooperation of Bodyguards Federation of Dnipropetrovsk region with the Donetsk Law Institute in order to promote the professions and specialties of law enforcement agencies, as well as the culture of safe handling of weapons.