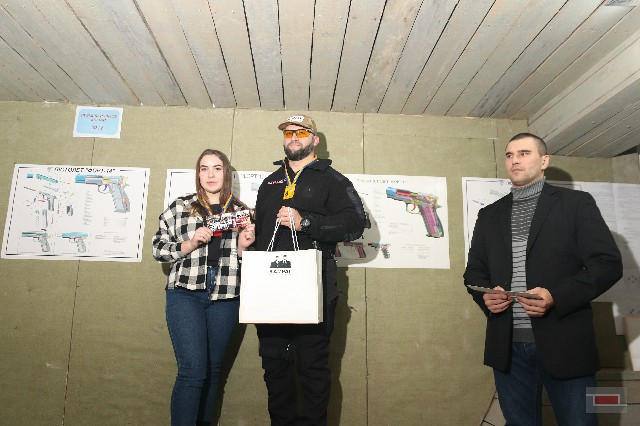 Taras Storozhyk, a member of Bodyguards Federation of Dnipropetrovsk Region , and Tetyana Doroshenko, a DLI cadet, won a bronze medal in a mini-match on the Valentine and Valentine traumatic pistol, which took place in the shooting range of the educational institution on Valentine's Day.
Organized by teachers of the Department of Special Disciplines and Vocational Training competitions continued a series of events dedicated to the 60th anniversary of the Donetsk Law Institute of the Ministry of Internal Affairs of Ukraine. Applicants for higher education of DLI were invited to participate; policemen of territorial divisions of Kryvyi Rih and persons who have the appropriate permit for the right to own a traumatic pistol. In total, eight teams of two participants arrived to compete for the title of the most virtuoso shooters: male and female.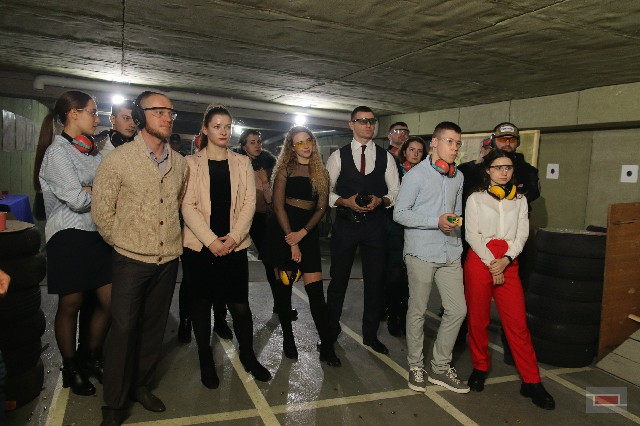 The mini-match consisted of three exercises: one team and two personal. The first, male, exercise with the humorous title "Beloved, I bring you a gift" was that the shooter had to hit the seven targets with two shots in random order, holding a "gift". The position of the arrow at the time of the timer signal – standing facing the targets in front of a table on which lies an unloaded gun and shops. The women also hit the same targets twice, but with a slightly different specialty: from a sitting position at the table facing the targets, the palms of the hands on their knees, a discharged pistol and additional shops lying on the table covered with a napkin. At the timer signal, the shooter was to hit six targets in random order twice.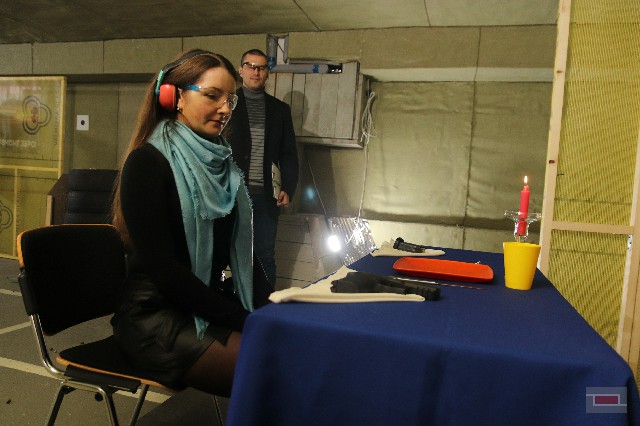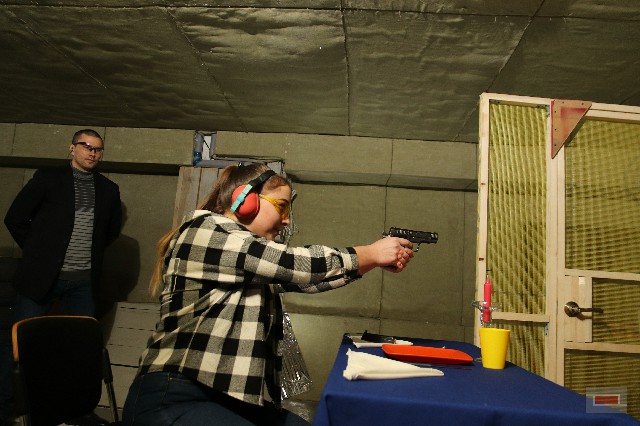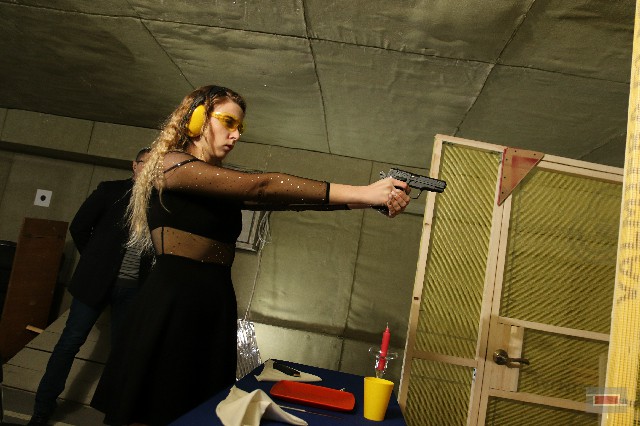 The final exercise "Beloved (beloved), cover me" was performed simultaneously by two team members, who on a timer signal to hit 16 targets twice. The peculiarity of the exercise was that one of the partners could help to hit the target of the other – thus reducing the time to perform the exercise.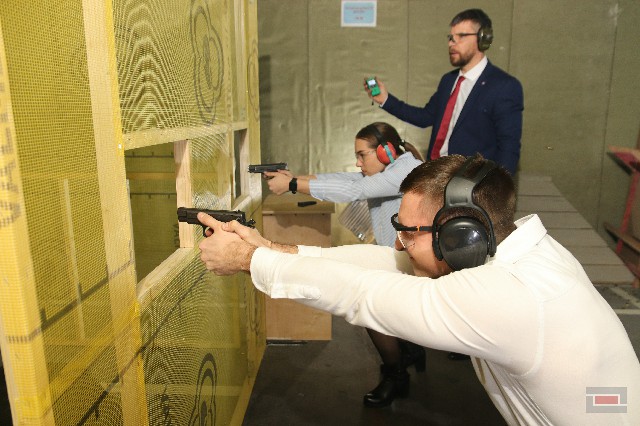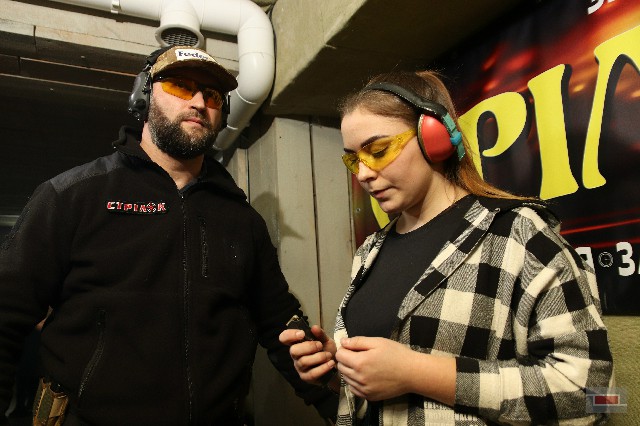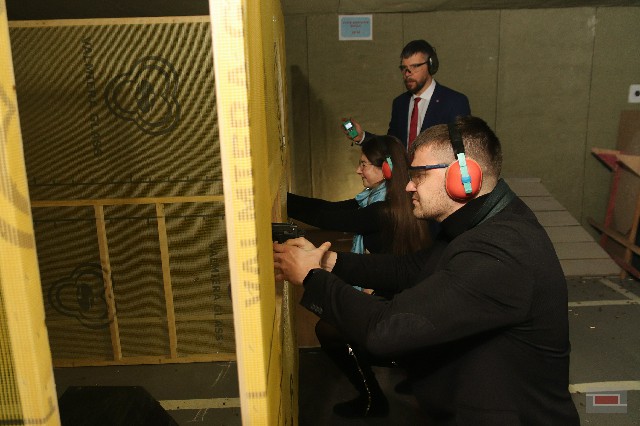 Roman Pinchuk, a representative of the RunnigAtmosphere NGO, and Anastasia Ustinova, a fourth-year cadet of the DLI, won the competition. The second place was won by a pair of policemen of the patrol police regiment Andriy Golosenko and Violeta Voloshin. And our Taras Storozhyk together with the second-year cadet of DLI Tetyana Doroshenko won "bronze".
The winners received commemorative medals, gift certificates from the shooting shop "Shooter" and warm blankets from the partner of the Bodyguards Federation of Dnipropetrovsk region – security agency "Kamrat".