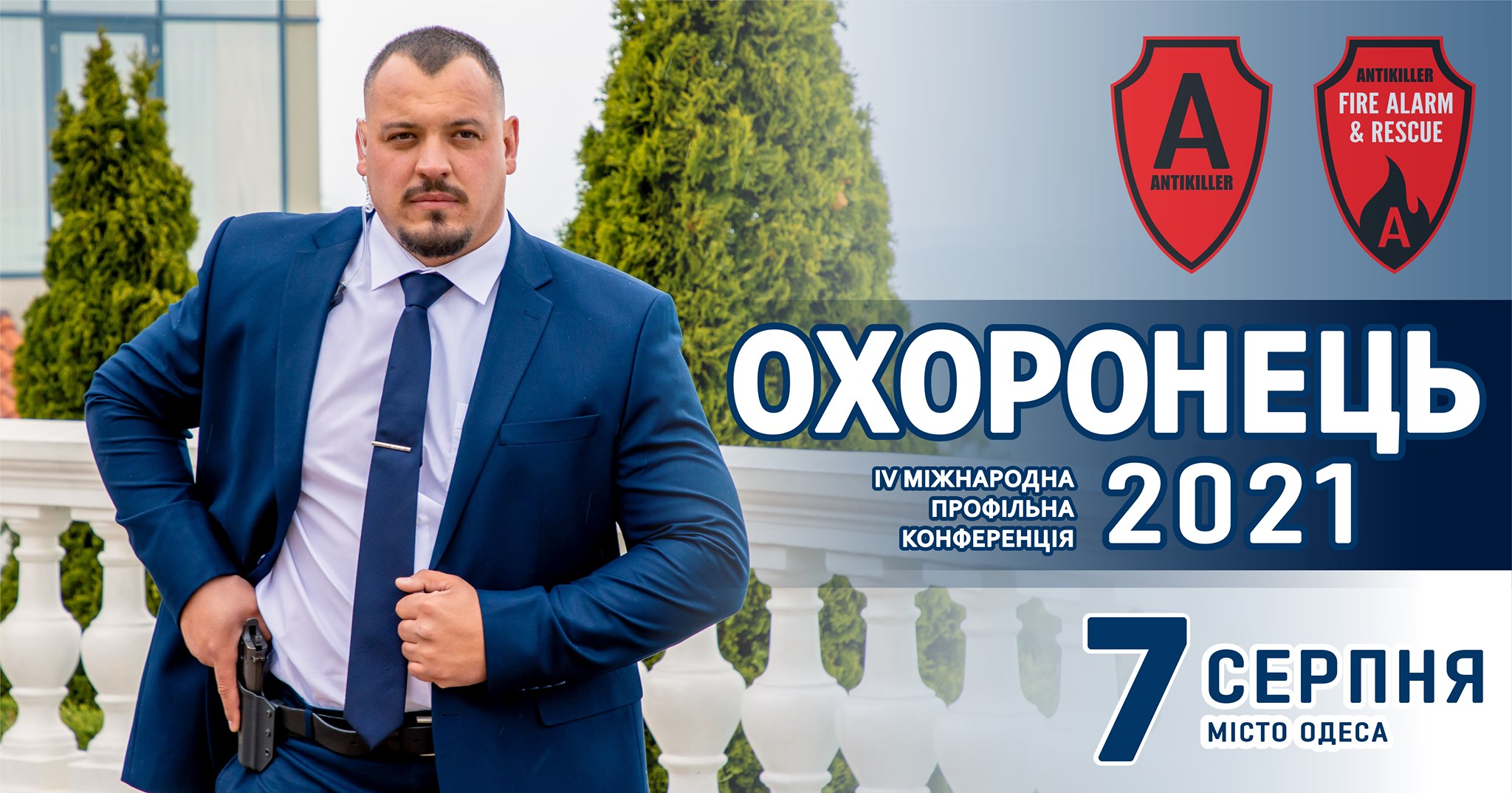 Traditionally, the conference will focus on the most pressing issues of security and safety, in particular – fire safety. The organizer of the event is the company "Antikiller", with the support of the Odessa State University of Internal Affairs, on the basis of the Odessa Center for Primary Training "Police Academy".
Information about the event from the organizers: Did you know that most security guards have no idea how to use primary fire extinguishers? Some have the skills to handle weapons, can shoot, but do not know the procedure in case of fire, the algorithm for evacuating citizens from premises and buildings in smoke.
But how professionally people working in the field of personal safety and security will act during a fire will largely determine the rescue of not only customers but also other citizens, including children, as well as the preservation of property and valuables. . Did you know that most gyms, cinemas, malls, hotels, residential complexes, medical and educational institutions operate with gross violations of fire safety regulations? Why so? Who is legally responsible for this?
Can we, as participants in the security market, representatives of public formations, as ordinary citizens, influence and react to gross violations of fire safety rules? At the conference, we will not only tell, but also conduct a practical demonstration of the capabilities of volunteer fire brigades, firefighting tactics. Our partners and conference participants will hold workshops and demonstrations on first aid for fire victims during the terrorist attack.
In addition, you will find interesting speakers and speeches on personal security, analytics on contract killings, demonstration of equipment and gear of modern GBR crews and much more. The event will be interesting for: Heads of private security companies. Business leaders and owners. Lawyers and attorneys. Law enforcement officers. Security guards and bodyguards. Anyone interested in safety and fire protection.
Everyone can speak at the conference: If you have an interesting report on security, fire protection, security technology, want to speak and tell about your company, share important information, present an exhibition and just become a participant in a quality event, call: +38 067 4904 777 or write to us at the e-mail address: bezpekavip@gmail.com