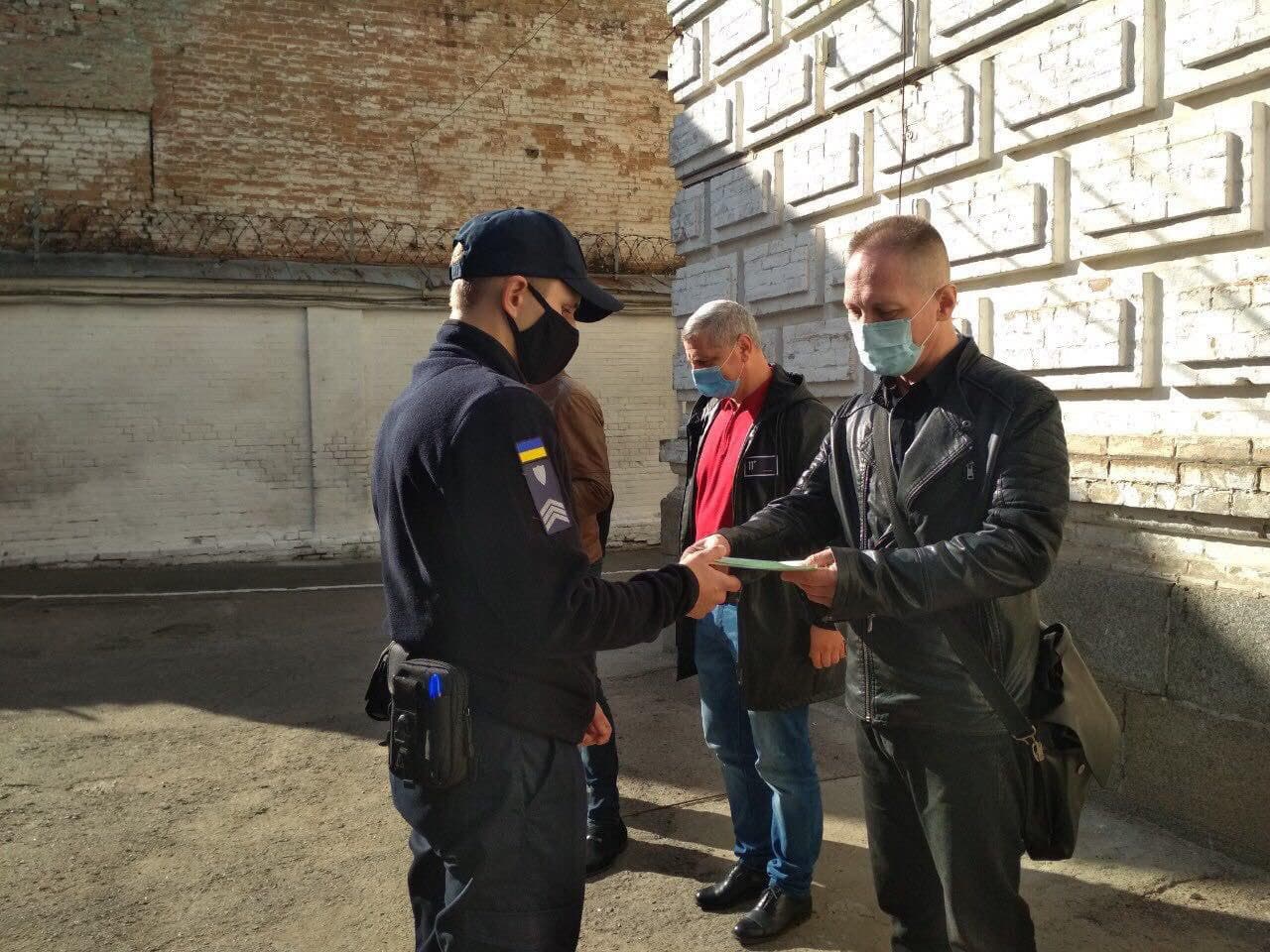 Thirty court guards from the territorial offices of the Judicial Protection Service from Zaporizhia and Kropyvnytskyi successfully completed a course of initial professional training and received certificates of "3rd Class Security Guard". Victor Antipin, a lecturer at the Interregional Center for Training and Retraining of Discharged Servicemen, and part-time instructor of the Bodyguards Federation of Dnipropetrovsk Region, also conducted training and certification.
The distance training lasted about a month, during which the Judicial Security Service gained theoretical knowledge about public order protection and security at the facility. Applicants were taught the legal norms of security activities, organizational requirements for the protection of facilities and checkpoints, tactical and technical characteristics, rules for the use of security and fire alarms, as well as other professional aspects of security. Upon completion of the training, court guards received state certificates of the qualification "Security Guard of the 3rd category".
It will be recalled that the newly created Judicial Protection Service currently has a uniquely organized training process, the principle of which has been adopted at the training center for Italian carabinieri in Livorno. It is special in that with a minimal staff of teachers and instructors there is an opportunity to fully train a large number of court guards. According to the head of the Service, Major General Valery Bondar, in an interview with Yuridicheskaya Gazeta, it is possible to graduate a little more than 700 people a year in the Vinnytsia specialized SSU educational institution alone. And all this is done by only 4 staff officers and 2 sergeant instructors. The rest of the classes are conducted by employees with practical experience. Most of the lecturers are current employees of the SSO in territorial offices, and training services, which cannot be organized on their own, are purchased by the Service from professional educational institutions through the public procurement system.