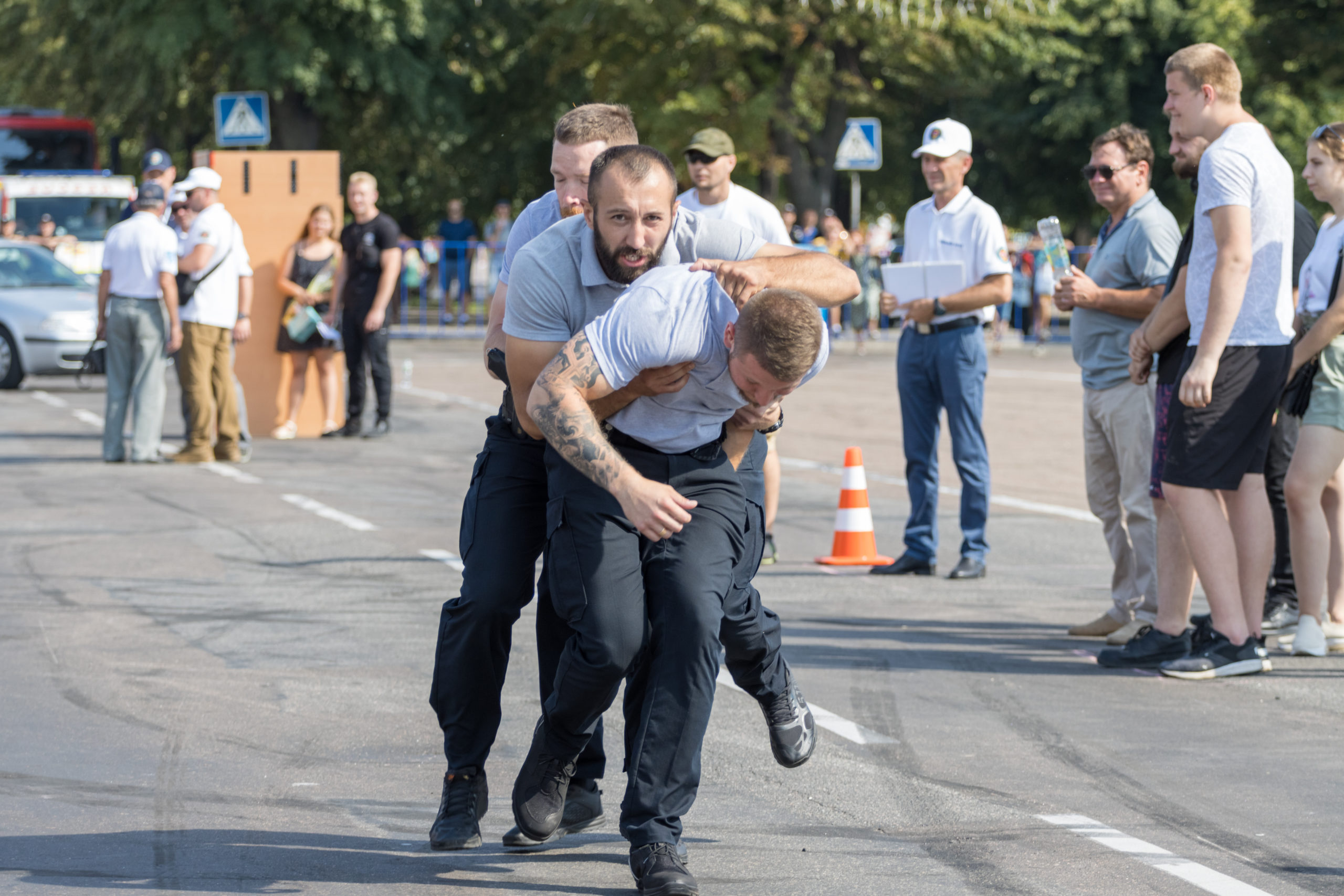 The best bodyguards were awarded on Monday, July 19, in Cherkasy during the closing ceremony of the XI World Championship and the XXIV Championship of Ukraine in all-around bodyguards. The team of the Department of Personal Protection of the UDO of Ukraine became the uncompromising champion in the international and national competition. Participants from Moldova, the State Protection and Guard Service, won silver at the World Cup, and the Security Systems team, representing Romania, won bronze.
The teams of the Federation of Security Guards of Ivano-Frankivsk Region (second place) and the Special Unit "Bulat" of the UDO of Ukraine (third place) closed the top three winners of the Ukrainian Championship. Mykhailo Bagriy received the title of the best bodyguard.
Dnipropetrovsk region was represented by inspectors of the TOR company of the Kryvyi Rih Patrol Police Regiment, who, moreover, took part in such competitions for the first time. Among the 27 participating teams, TORivtsi took a worthy 11th place, overtaking such teams as the Cherkasy Oblast Special Police Battalion, the Kyiv and Kharkiv Oblast Judicial Protection Service, and other participants according to the protocol.
The competition lasted for three days, athletes were evaluated for performing VIP protection techniques, self-defense, providing medical care, the ability to inspect and demine a car, emergency driving, as well as for the skills of safe and effective possession of weapons.
Traditionally, in order to promote the profession of security guard competitions are held annually in various regional centers of Ukraine, but the annual championship was exceptional: it was hosted for the second time in a row on their land Cherkasy. Last year, taking into account the quarantine requirements, the XXIII Ukrainian All-Around Championship of bodyguards was held behind closed doors, mainly on the territory of the Personnel Training Center of the State Traffic Police of Ukraine named after Major General Igor Momot. In the same year, the Cherkasy Federation of Security Guards organized a real sports holiday not only for participants, but also for guests and residents of the city.
I would like to note the impeccable organization of the event: despite the variety of locations, heat, and a large number of participants, the XI World Championship and XXIV Championship of Ukraine in all-around bodyguards was held in a solemn, relaxed, festive atmosphere. We also thank the already experienced all-around bodyguards, who are faithful to our common difficult cause, as well as the participants who found the courage to debut this year, showed perseverance and the will to win! The most effective advertising of the profession is a competition for the title of the best in it.
The next, jubilee, championship of Ukraine among bodyguards will take place in 2022 in Khmelnytsky.