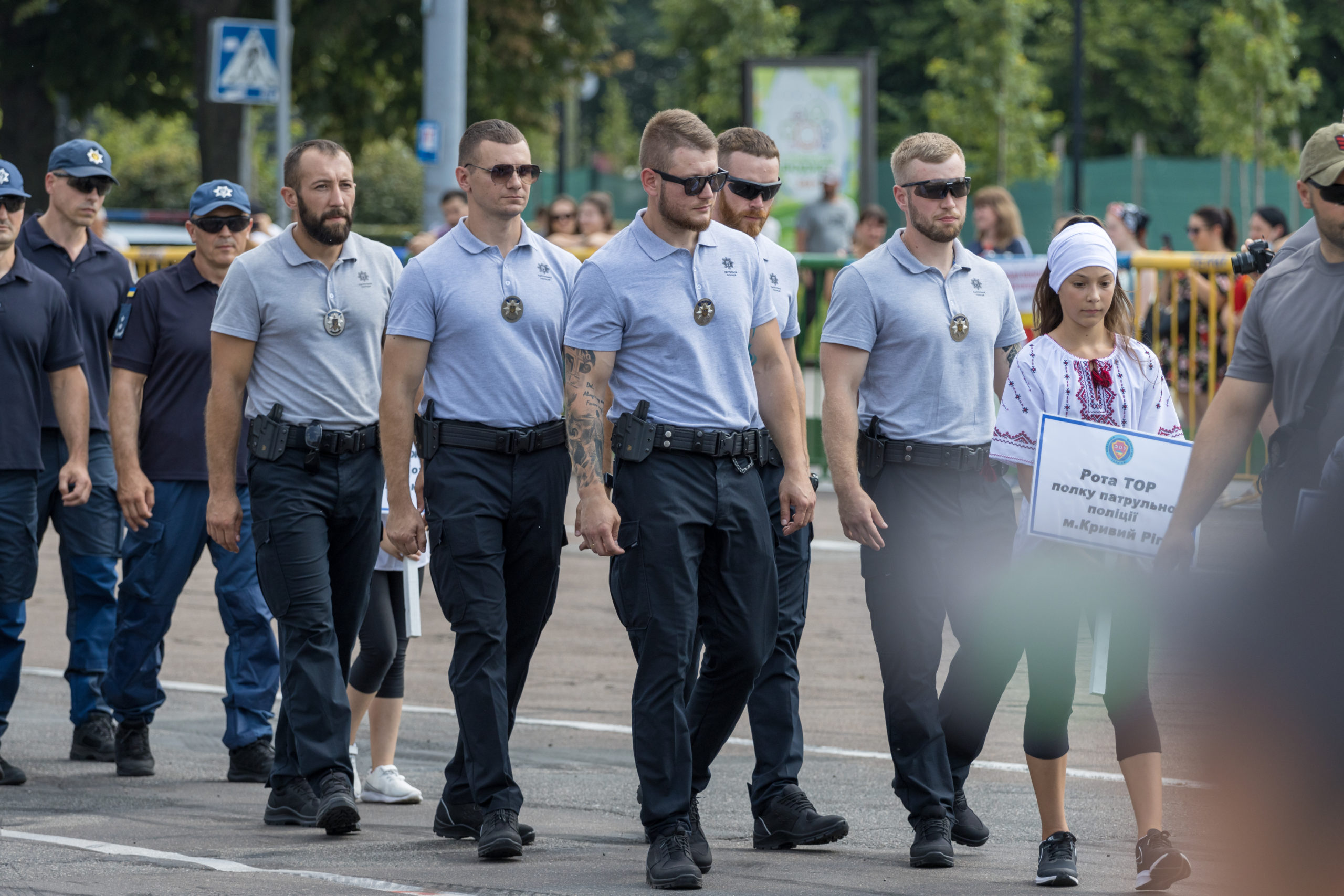 Three-day competitions among bodyguards are taking place in Cherkasy: the XI World Championship and the XXIV Championship of Ukraine in Multi-Bodyguards, in which the team of the TOR patrol police company of Kryvyi Rih takes part.
Behind – the first day of competitions and three disciplines. Participants provided medical assistance to the VIP and evacuated it at the Cherkasy-Arena stadium, performed defensive techniques during the foot escort and demonstrated hand-to-hand combat skills in the central square of the city.
The TOR members declared their regiment very vividly: having bandaged the "injured" limb and overcoming all obstacles, they successfully put the person under guard in the car. During the day, during the foot escort, the TOR inspectors demonstrated high skills of dynamic work in repelling the attack during the foot escort. And in the evening, our guys impressed the judges with their skill on the tatami, being the first to receive the highest judge's score for performing self-defense techniques.
Currently, VIR is alive, bodyguards are unharmed, and two more busy days of competition await the team, during which all-around bodyguards will look for "explosive" devices in the car, perform emergency driving techniques and compete in high-speed combat shooting. We sincerely support our team and wish you indomitable spirit and victory!