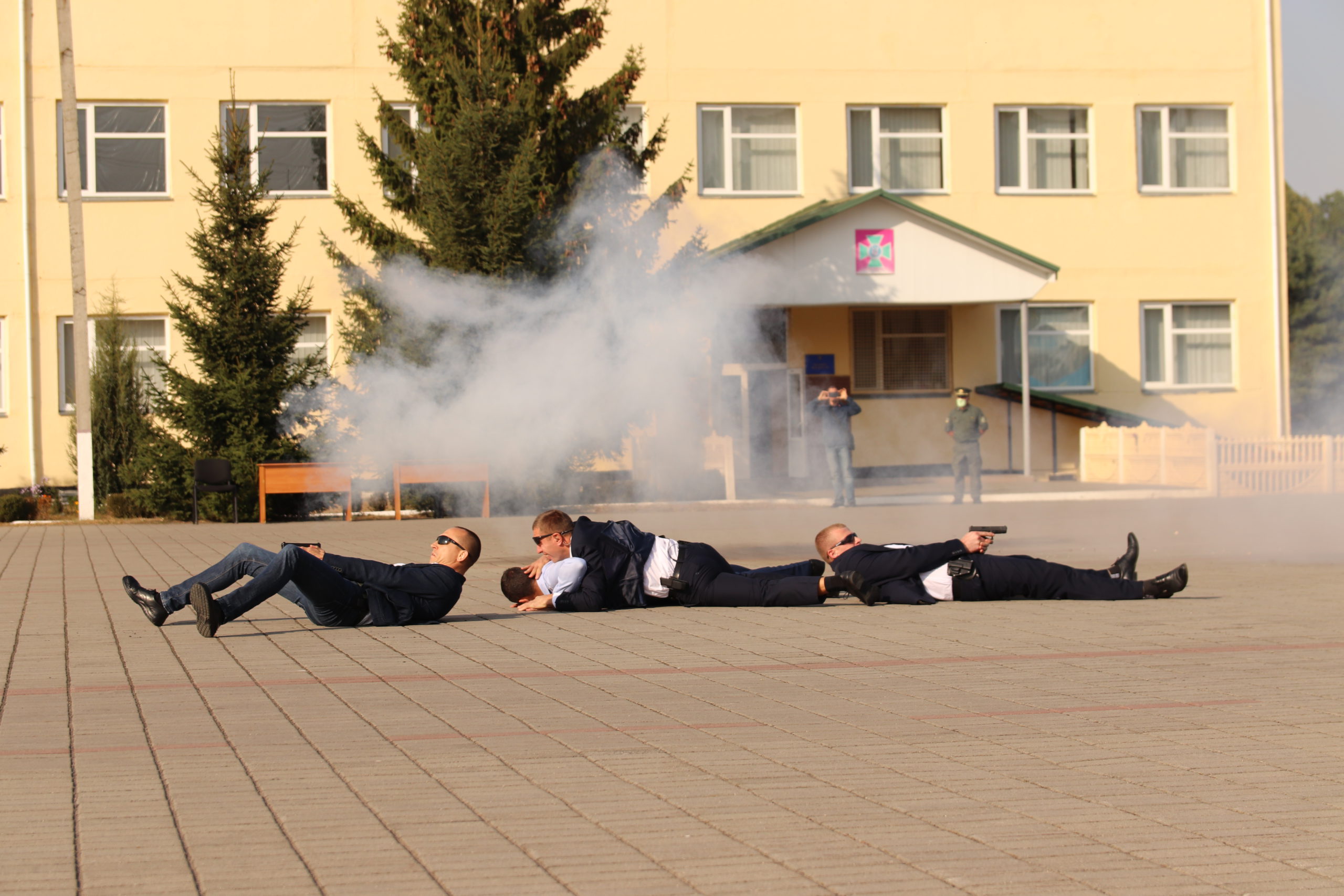 Every year on January 15, the Department of State Guard of Ukraine celebrates its birthday. For 29 years, servicemen of the Department of State Guard of Ukraine have been guarding the interests of Ukraine, its independence, territorial integrity and sovereignty.
Our Federation, represented by its chairman – Oleksandr Bukhanovskyi, congratulates all those involved with another milestone in development. Thank you for your conscientious work, high level of professionalism in matters of state protection and a worthy example for employees of private personal security groups. We express our honor and wish you success in serving our country, good health and well-being to your families!
On the occasion of the holiday event, we offer to mention a few facts about the Department of the state guard of Ukraine:
DSGU of Ukraine is not a subdivision of any other law enforcement body or department, it is a state law enforcement body of special purpose, which is directly subordinated to the President of Ukraine and controlled by the Verkhovna Rada of Ukraine.

For 29 years, the Office has been headed by 15 heads, including the current one – Major General Serhiy Rud, who has been the head of the State Guard Department of Ukraine since October 16, 2019.

State guard is provided not only to key government officials and their family members, but also to buildings, structures and other places where persons are protected under Ukrainian law.

The Department is also responsible for the safe operation of vehicles used by persons under state protection.

DSGU ensures the security of specific officials not only on the territory of Ukraine, but also abroad. Therefore, business trips are a typical task for the servicemen of the Office.

DSGU guards are armed. They have the right to keep, carry and use firearms and special means on the basis and in the manner prescribed by the Law of Ukraine "On the National Police", military statutes and regulations adopted in accordance with them.

Among the security guards operating on the territory of Ukraine, DSGU servicemen have the largest number of privileges, which is justified by the need to perform their duties. For example, security guards may detain thieves, restrict or prohibit the movement of vehicles and pedestrians during security measures, and, in accordance with the procedure established by law, enter the homes of citizens.
In the photo – a demonstration of the techniques of pedestrian escort of a person subject to state protection by the staff of the DSGU during the XXIII Championship of Ukraine in all-around bodyguards.